CHIHO (CHIHOBIRD / chiho sense)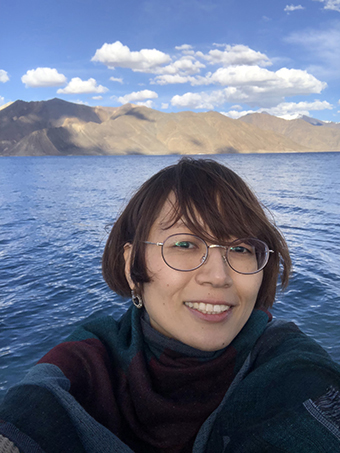 Born in Tokyo.
Graduated from Musashino Art University. Chiho is based in Singapore producing her artworks since 2007. Currently she is working as an art instructor at Studio Miu Art, teaching students of all ages with aspiration for them to enjoy art making processes. With production themes of human, emotion, relation, growth and change, she makes artworks in various medium such as animation, manga aside from painting and drawing.

Her artworks represents the momentum of 'now', changing her style freely
according to her theme and environment that surrounds her. The artworks features many of her personal characters depicted in rather flat dimension, thus giving impressions of her works being pop. However, with refined shapes and colors that are painted in many layers, her work produces strange charms that attract audiences.
With her ever changing, yet strong approach for her art making makes her the most exciting artists nowadays.
---
タムラチホ (チホバード/ちほせんせ)
東京都出身。武蔵野美術大学卒業。
2007年よりシンガポールを拠点に作家活動を開始。現在Studio Miu Artにてアートインストラクターとしても活躍中。様々な年齢層のクラスを手がけ、技術だけではないアートの面白さを伝えている。
Chihoの制作のテーマは人間、感情、関係、成長,変化。
ペインティング、ドローイングの他、アニメーションやマンガ、立体造形も行う。
その時々のテーマや環境によりスタイルを自由に変化させ「今」を表現する。個性的なキャラクターや平面的な空間表現が多いため、ポップな印象を受けるが、洗練された形や、幾重にも塗り重ねられた複雑な色合いが、作品に不思議な魅力を持たせている。